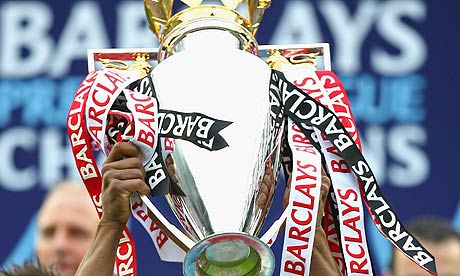 Manchester United.
You either support them, or you hate them. But is all that about to change?
Now we have the unlimited money pots of Chelsea and Manchester City clawing away at the feet of United, are people slowly beginning to change their views on them?
After United had picked up 8 titles in just 12 years, along to London popped a certain Russian man, with a cheeky smile, a promise, and a lot, nearing infinite money. That promise was to bring that coveted silver trophy back to London, with the help of Jose Mourinho, and an open cheque book.
Fast forward to August 2011. Chelsea won consecutive Premier Leagues, before surrendering it back to Manchester United for 4 of the next 4 seasons. The other two of the so-called Top 4 are having more troubles than Steve McLaren and Steve Kean combined.
But of course now we have a new player, Manchester City. A couple of exquisite signings, a flamboyant Italian in charge, and a fancy celebration stolen from a trip to Eastern Europe. They have the makings of a title charge this season, in what most people believe will be a 3 way battle for the league.
All the while, United have been there plugging away, with their modest bank account, a commited set of players, and Wrigleys No.1 fan at the helm.
Few would put their house on which team will lift the trophy in May, but will people be sticking their nose up if United come out top again?
Of course all teams will have their problems this season, already we've had United's £20m De Gea throw a couple of Robert Greens, Chelsea's £50m "striker" hitting more spectators than goals, and City's £45m Argentinian throw a few toys out the pram wanting to leave, before apparently refusing to fulfill his duties as a footballer.
So.. For £115m, we can get a goalkeeper, and two strikers that can't or won't do their job. Proving you can have all the money in the world, but its not going to guarentee you win anything.
My personal view is that Mr. Fernando will have a much better season, and start to repay that huge transfer fee, whilst Mr.De Gea will have an average season, whilst dropping a few clangers, and that Mr.Tevez will eventually leave the country, and his team painfully short of expensive strikers.
The Man United haters may have a chuckle if their neighbours or London rivals pip them at the post, but I certainly wouldn't bet against the United fans having the last laugh.